Dear Valued Partners,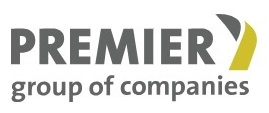 Premier group has just entered into our 30th year in business! We have grown tremendously in size and product scope over the last several years. With 2018 definitely marking a few milestones; starting with the appointment of our new President, Mo Kaur, we welcomed several new team members to all our offices in Canada – London, Toronto, Vancouver, Laval and in the US – San Diego, Maryland, Seattle and Santa Rosa. We added another office in Ontario (Cambridge) and moved to a brand new office in Toronto. We enhanced PRESTO (our online quote and policy issuance system) with additional products, available right at your fingertips to serve your clients, and much more….
We owe a great deal of gratitude to all our valued broker partners and supportive carriers, who have helped Premier become one of the largest and most stable 'Managing Underwriting Agencies' in Canada. Thank you!  Cheers to the next 30 years!
Please check out our website to see what Premier can do for you today!
Sincerely,
Mo Kaur
President & COO