think Premier…
for all your Specialty Commercial Needs
Premier launches new Package for Recycling Risks!!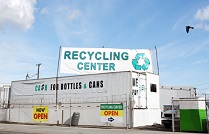 Flexible Insurance package to meet the needs of all types of Recycling Operations, whether it's:
Glass
Electronics
Metal
Wood
Plastic
Paper
Textile
Auto Parts Recyclers
Construction Materials
Processing / Dismantling operations or just Collection and Drop off – we can provide the right coverage!
PACKAGE CAN INCLUDE:
CGL including TLL and Crime
Property, BI and Equipment Breakdown
Separate EIL policy also available
Send submissions to:  newbizcommercial@premiergroup.ca
Visit here for product details and forms.